Master the art of poster design with these 7 essential tips
Poster design is an essential part of creating an effective and engaging presence for your brand online. It's important to make sure your designs stand out and capture the attention of your target audience. In this blog post, we'll provide you with five tips to help you create eye-catching and engaging social media designs. From choosing the right visual elements to considering the impact of mobile devices, these tips will ensure your designs are both attractive and effective.
Create stunning retail poster designs in minutes
100% Free download - PSD Files
if a brand is having problems with its social media poster design in 2023. Let's look at some Frequently Asked Questions and the problem statement for the brand.
Even though you have followers, your posts are not receiving any engagement.
Which design will help you gain more followers?
Where can I find the best templates that are currently popular?
What criteria should be met for the ideal social media design?
Which factor is most frequently used in social media product designs to increase engagement?
How to select a skilled designer for social media banners
Continue reading to discover how to design stunning social media layouts that effectively convey your message.
1) Use attractive colours
Color is a powerful tool when it comes to social media post design. A great way to attract attention to your posts is to use bright, eye-catching colors. Depending on the platform you are using, you can experiment with different color combinations and shades. For instance, if you're posting on platforms like Instagram, Pinterest, Snapchat, Fb Story and Reddit, you could make use of vibrant hues, while keeping your background white or light in color. Alternatively, if you're creating a collage or infographic, you may wish to go with more subtle shades. There are several online tools that you can use to create attractive color schemes, such as Canva and Adobe Color CC. Also, there are plenty of social media design templates available for free, or for a small fee, that you can customize with your desired colors. No matter which platform you're using, the key is to be creative and consistent with your colors so your posts stand out and catch the attention of your followers.
2) Use fonts that are easy to read
Fonts can be a great way to draw the attention of viewers and convey your message. When it comes to social media post design, it is important to select fonts that are easy to read. Select fonts that are clear and legible, even when viewed on small screens such as those on Pinterest, Instagram, and other social media platforms. While there are plenty of creative font options available,
Suggestions such as [Opensans, Roboto, Poppins, Raleway, Museo, Abril Fatface, Franklin Gothic, Bauhaus 93, Berlin Sans, Impact, Bookman Old Style, Candara, Consolas, Calisto MT, Calibri, Cambria, Forte, Gill Sans, Imprint MT Shadow, Mistral, Pristina, Ravie, TW cent MT Condensed], and so on…
It is important to choose one that is legible and appropriate for the content. Using a complex or decorative font may make your post design look attractive, but it may not be as easily understandable to viewers. It is also a good idea to use a few different font sizes and weights in order to create visual hierarchy, which will help draw viewers' eyes to important messages within the post design. When creating social media banners or other designs for social media posts, take the time to find a font that is easy to read and visually appealing. This can help you create an effective social media post design that will engage your audience.
3) Use images that are relevant to your brand
Using relevant images in your social media post design is a great way to make it stand out. Not only will they attract more attention, but they'll also help give your brand more credibility. Images can be used to convey messages, add colour, and create a visual representation of your company or product.
When selecting images for your social media post design, choose ones that are in line with your brand message and overall aesthetic. For example, if you're a fashion brand, you'll want to include stylish images of your products or recent collections. You can also use images from Pinterest or Instagram to get creative ideas for your social media banner design or even for creating custom Instagram post templates or story templates.
Tips:
The Best 7 free website suggestions for Choosing an attractive social media Images
Freepik
Unsplash
Pixabay
Pexels
Pikbest
All free downloads
FreeImages
Top 5 paid websites for stock images:
Envato Elements
Shutterstock
Imagesbazaar
Gettyimages
Depositphotos
Take time to select the right images for your social media post design. Don't just grab any stock photo or copy another company's social media design template; you want to make sure that the images are relevant to your brand and will help you reach your desired audience. Investing in professional social media design services can also be helpful if you're looking for creative solutions at an affordable price.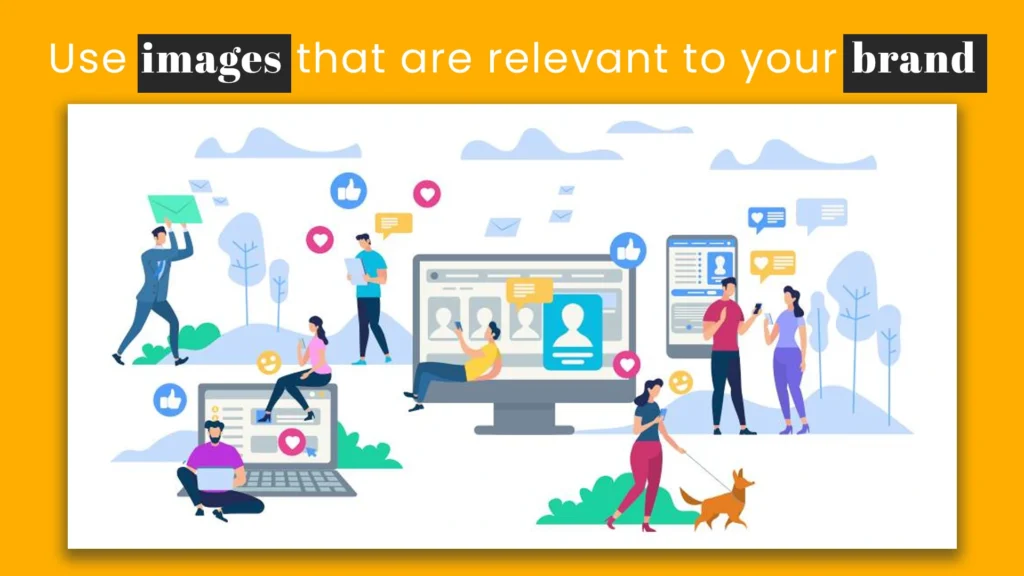 Including a call-to-action in your social media post design is a great way to drive engagement and encourage people to take the next step. Whether it's to follow your page, visit your website or share the post, a call-to-action is essential for creating a successful social media post design.
When it comes to a call-to-action, you can be creative with it. Try to think outside of the box and come up with an eye-catching message that will encourage people to take action. Use phrases like "Tap to learn more" or "Share this on Pintrest". If you are using visuals like icons or logos, make sure they are relevant to your brand and look professional. You want to make sure your call-to-action stands out so use bright colors and interesting font combinations.
If you don't have the time or resources to create a custom design for every post, there are plenty of free and paid templates available at www.digitalposh.co.in. You can also find social media icons and logos from platforms like Instagram, Twitter and Facebook. With these templates and icons, you can easily create an engaging social media post design with a catchy call-to-action.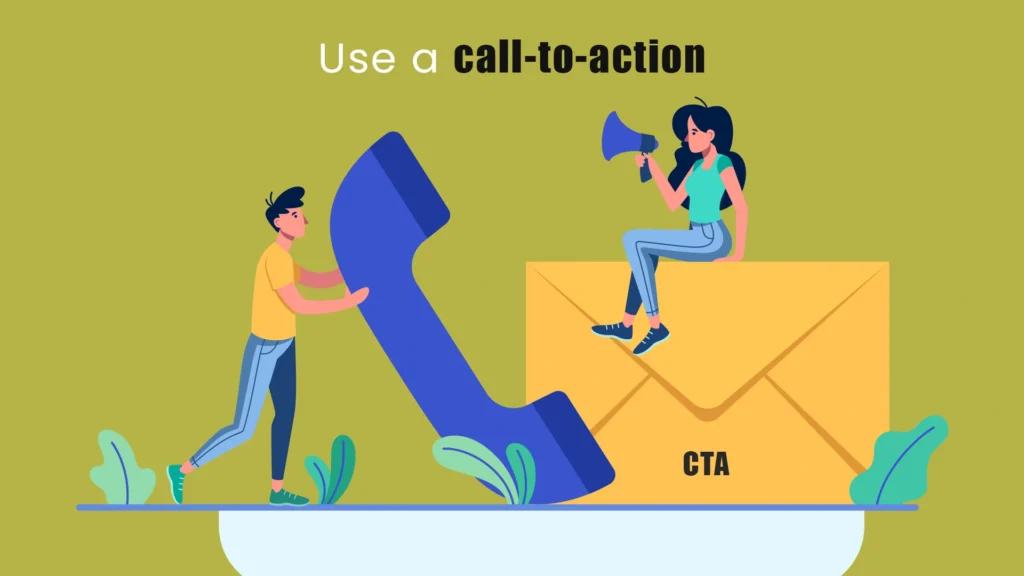 5) Don't overuse the text
When it comes to designing your social media posts, it's important not to overload them with text. This can be off-putting and make it difficult for viewers to quickly get the message. Keep the words to a minimum and focus more on images and visuals. Your text should only provide the necessary information and should be clear, concise and direct.
Tips:
80:20 ratios – Use the typical 80% Images vs. 20% Text ratio to gain more followers.
There are many creative ways to design a social media post without using too much text. Consider using visual elements such as icons or illustrations, or take advantage of templates that are already available online, such as insta story template or an Instagram post template. You could also opt for a social media banner design to capture people's attention and deliver your message effectively.
When deciding on a social media post design, keep in mind the cost – some designs may require a fee, while others may be free. There are plenty of free social media design templates online, so shop around and find one that suits you best.
Remember to keep your text short and sweet when designing your social media posts – the visuals will do most of the talking!
6) Use Social Media Icons
Social media icons are one of the most important elements of any social media post design. They can help draw attention to the post and can be used to break up text or visuals. Icons are also essential for guiding users to your other social media accounts. By using an icon for each platform, users can quickly and easily recognize which network your post is coming from.
There are many different types of social media icons available for use, including Instagram story templates, Instagram post templates, and even social media design templates for free. You can find a wide selection of social media icons online that can be used to create creative social media post designs. Depending on the size of your project, you can either purchase the icons or use a template for free. The cost of the icons will vary depending on the style and complexity of the design, but generally, the price is quite reasonable in India.
Using social media icons in your post design can help make it more eye-catching and engaging. Be sure to use them in an organized manner and keep them consistent across all posts.
7) social Media poster design price in India
When it comes to social media post design, the price of services in India can vary greatly depending on the scope of the project. Generally speaking, a basic social media post design can range from as low as Rs.2000 to Rs.5000. Creative social media post designs or banners that incorporate custom graphics and visuals can range from Rs.5000 to Rs.10,000 or more depending on the complexity.
A great way to get creative, high-quality designs without breaking the bank is to use social media design templates from digitalposh.co.in. There are many free options available, but premium templates from DigitalPosh give you a larger selection of options and features.
Digital Posh Best Price List for Social Media Creatives

Social Media Design

starts from Rs.800

1Minute Video

Rs. 2000

1500 words Article

Rs. 2500
With Instagram story templates and Instagram post templates becoming increasingly popular.
No matter what type of social media post design you're looking for, understanding the market price in India can help you find the right fit for your budget and needs.
Subscribe To Our Weekly Newsletter
No spam, notifications only about new Social media PSD files, and updates.